About Us
NAME: Thang Thawn Khai
NICKNAME: Khai
BIRTHPLACE: Myanmar
NATIONALITY: Burmese
LANGUAGES: 4 (Burmese, English, Chin, Thai)
STATUS: Single
NAME: Dianne Pearl Almocera
NICKNAME: Dianne
BIRTHPLACE: Philippines
NATIONALITY: Filipino
LANGUAGES: 2 (English, Tagalog)
STATUS: Single
Welcome to Tipkation
–the budget travel and lifestyle blog.
On this page, you will find out who we are,
where we are from, and the story behind
this budget travel and lifestyle blog.
We met back in June 2016 in the Philippines.
We were two strangers attending the same graduate school
at Adventist International Institute of Advanced Studies (AIIAS)
when we unexpectedly become very good friends which brought us
together and walk on this path of online blogging.
About her…..
Dianne, who is Filipino, is a very energetic, funny, and smart lady.
She is a registered nurse and is currently taking Masters in Public Health
at Adventist International Institute of Advanced Studies (AIIAS) in the Philippines.
She works as a part-time nurse at the AIIAS clinic. She is passionate about taking
photos, conducting research studies, leading religious activities, and writing articles.
About him…..
Khai, who is Burmese is talented in many ways.
He has the passion for blogging, traveling, conducting
research studies, and taking photos. He is a professional English teacher who
has a heart in doing business. He loves playing musical instruments
too (guitar, drums, and piano). He graduated from the
Asia-Pacific International University with
a degree of BA Tesol in Thailand. Now, he joins
Adventist International Institute of Advanced Studies (AIIAS) for his master program.
WHY WE STARTED THIS BLOG
Our first trip together to Palawan in the Philippines was exciting and fun,
yet it turned out to be one of the unplanned and adventurous trips.
We decided to make a trip to Palawan to get to know one another better
in growing a healthy relationship. We flew to Puerto Princesa by AirAsia
and planned to spend a week in a pre-booked beach resort.
To make it short, the season we went to Palawan
was rainy season in the Philippines. It means we were not able
to go for island-hopping. We ended up staying at the resort
doing nothing for two days–drinking coffee and eating meals.
Although the weather was not on our side,
we took our chance to have more adventurous activities.
We went another place far from Elnido in Palawan,
but closer to Puerto Princesa.
There…Our plan was great and we enjoyed a different kind of island-hopping
in the middle of the typhoon. It was scary, yet so adventurous.
Because of this experience, I (Khai) decided and discussed
with my girlfriend (Dianne) to start this travel and lifestyle blog.
Then….that's when "Tipkation" was born!
We decided to build this blog in order to:
(1) document our silly misadventures, and
(2) provide tips so others won't make the same mistakes we did.
Enjoy reading our blogs.
We would be happy to get in touch with you. Your feedback is important for us in developing our page.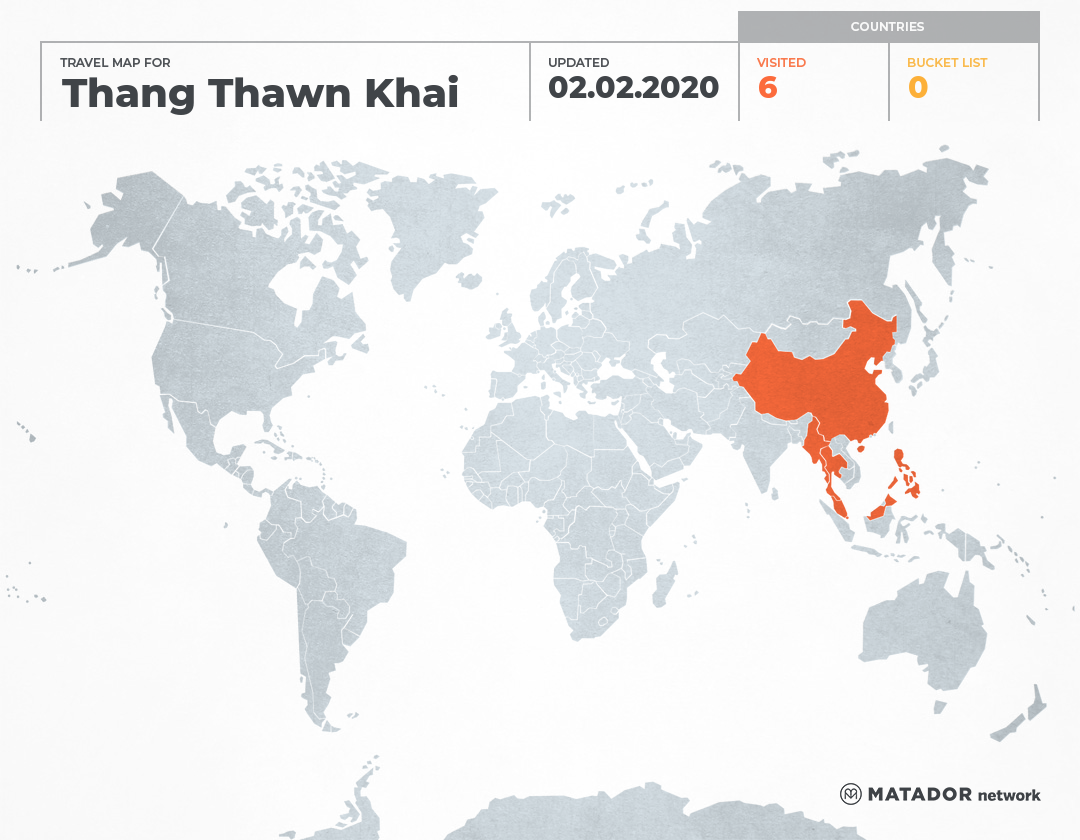 Thang Thawn Khai has been to People's Republic of China, Malaysia, Myanmar, Philippines, Singapore, Thailand.